Turtle Pictures of the Week - October 10, 2005
Visit to the Tennessee Aquarium in Chattanooga
The Aquarium, located at the end of Broad Street, covers a huge campus
---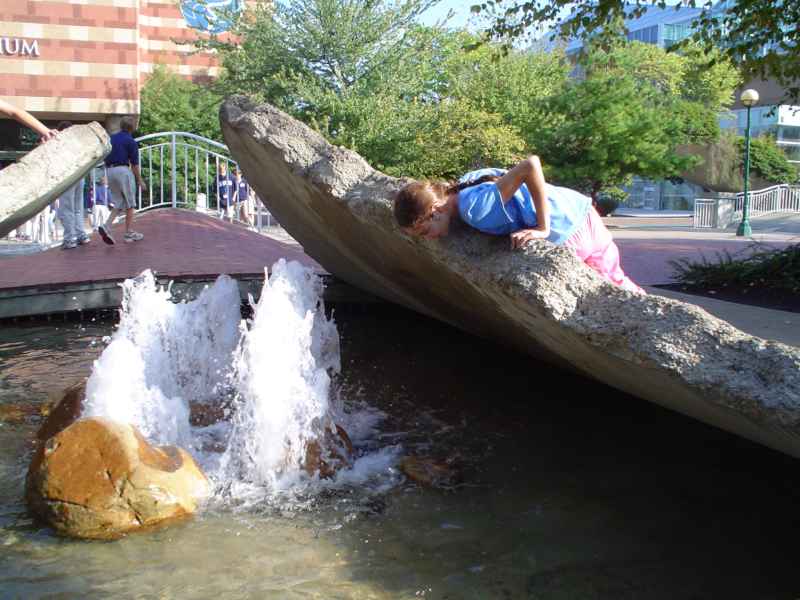 There are two main exhibit buildings and tubs of interesting sites and activities.
---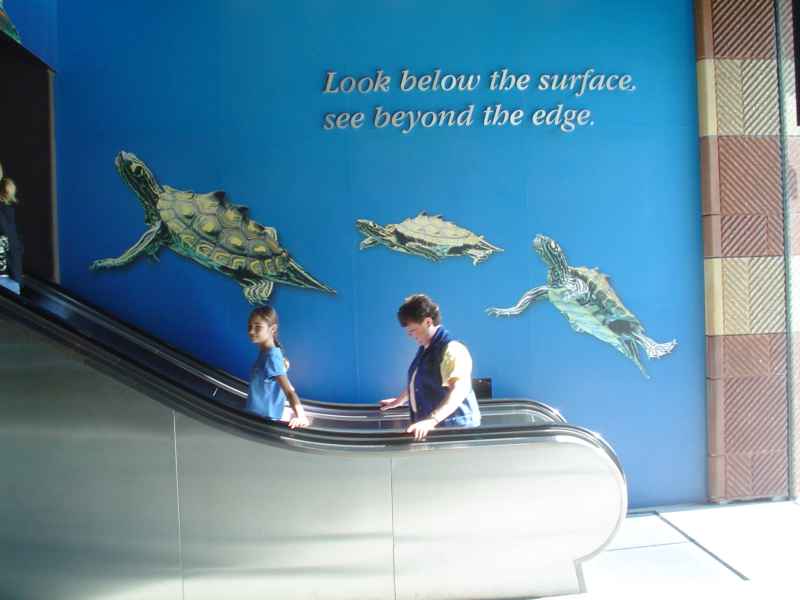 The River exhibit has one of the best collections of freshwater turtles you'll ever find.
---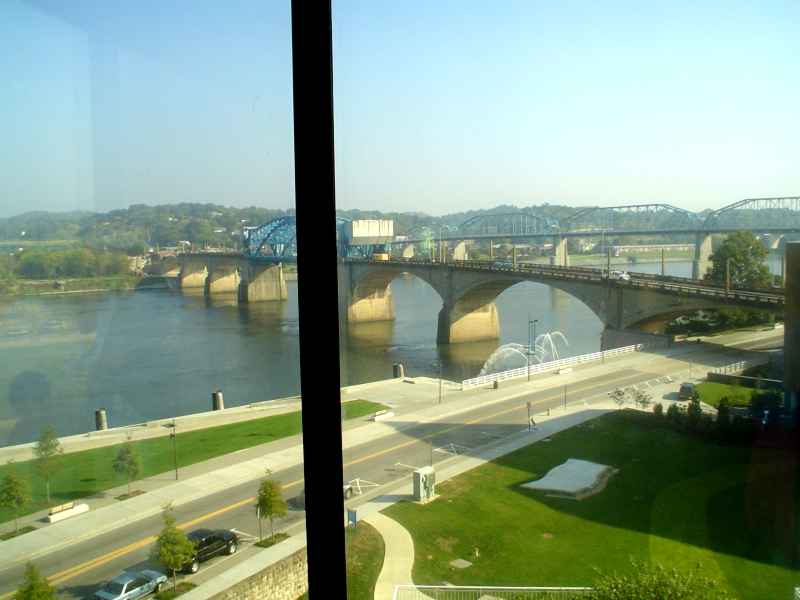 Scenic view of the Tennessee River from the Aquarium
---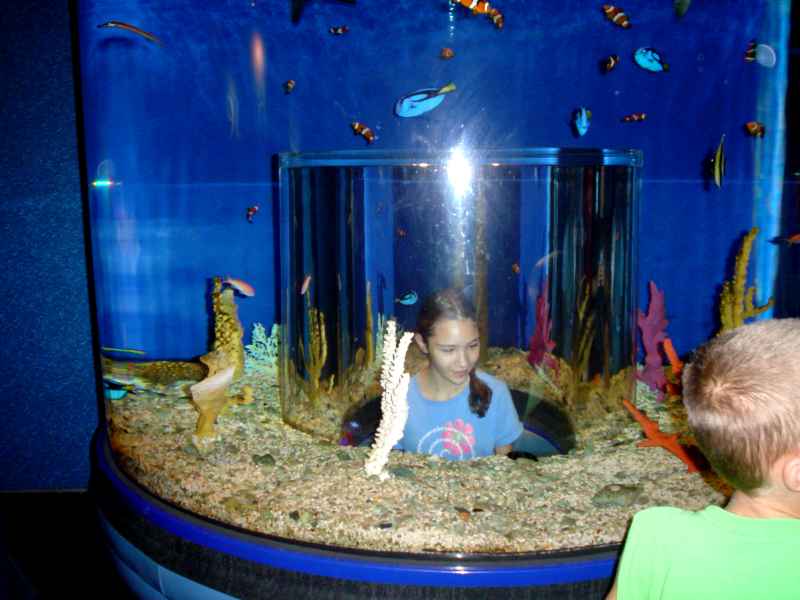 There are also numerous exhibits of freshwater and saltwater animal life.
---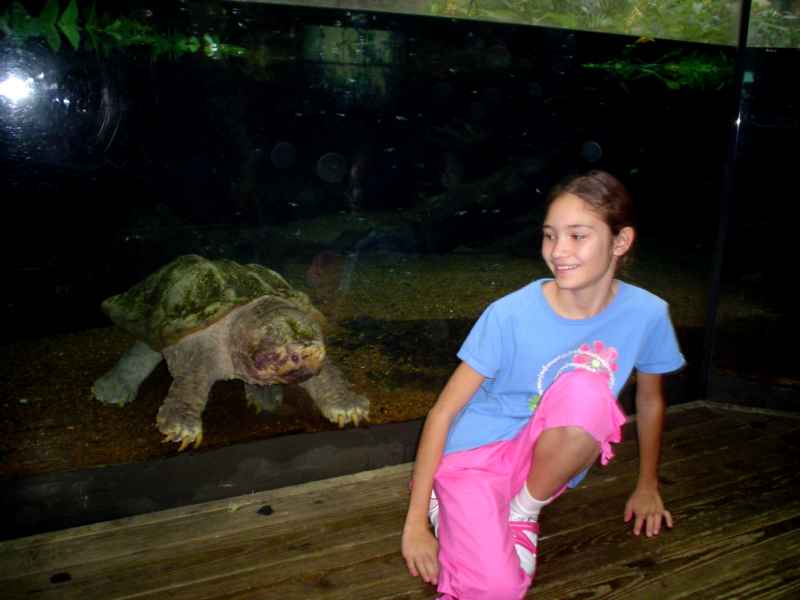 Huge (H_U_G_E) Alligator Snapping Turtle with admirer.
---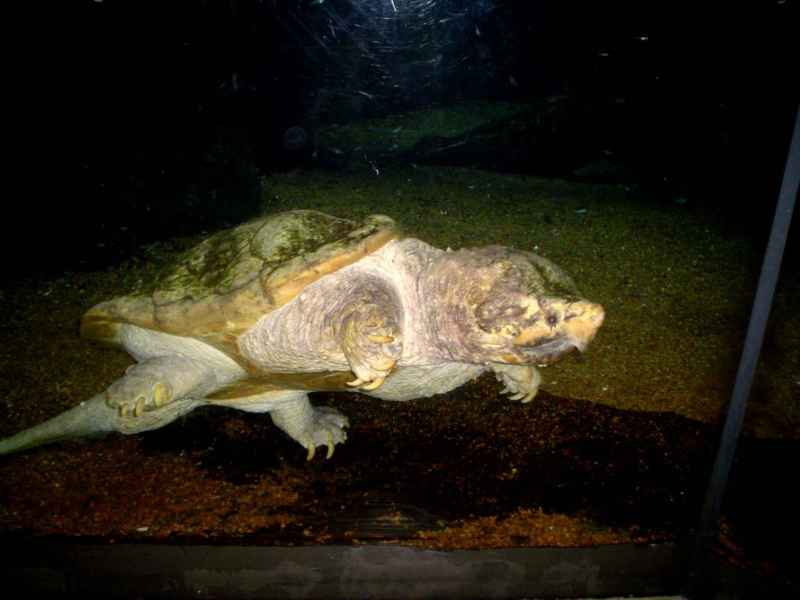 Alligator Snapper (he seemed quite outgoing)
---