Jungle Fauna of Panama
---
Korb.com Site Index
---
Some wildlife of Panama.
---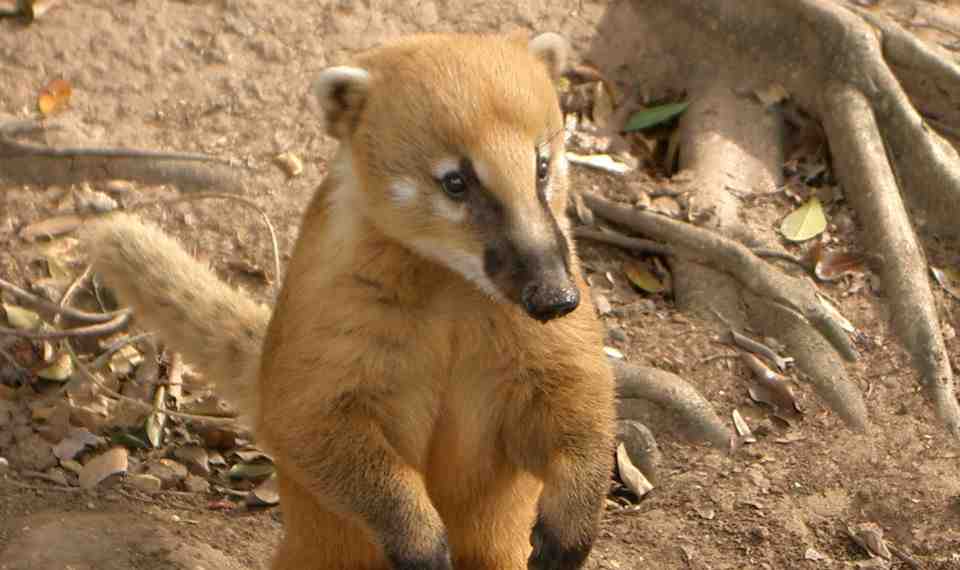 Coatimundi

---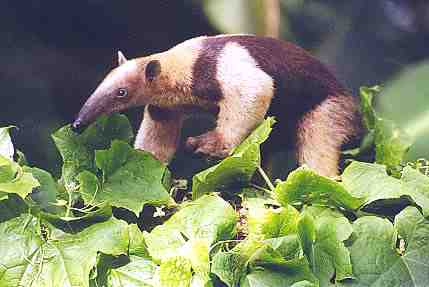 Tamandua (anteater)

---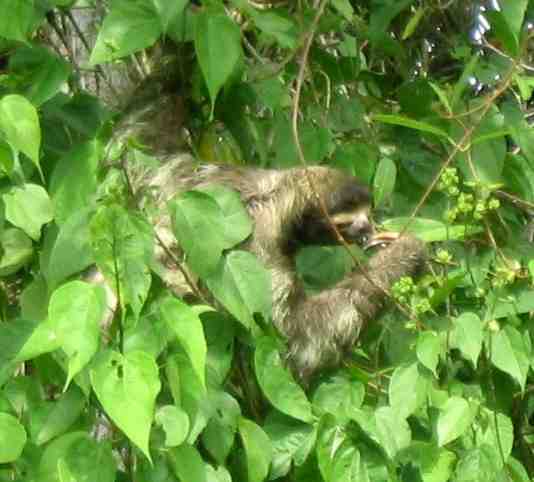 Three-toed Sloth

---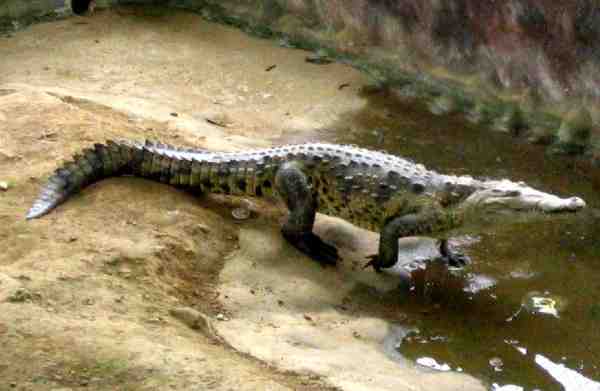 Caiman (Crocodilian)
---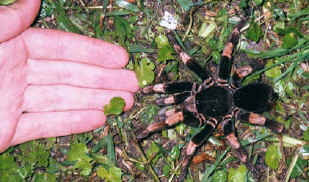 Bird Spider
---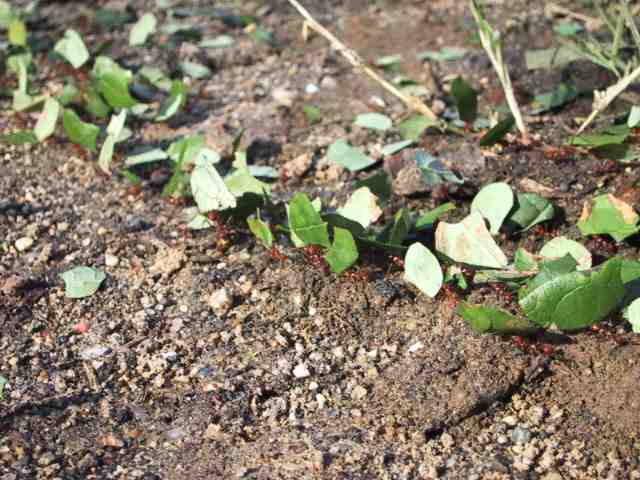 Leafcutter Ants (everywhere .. always)
---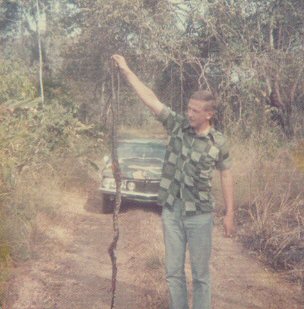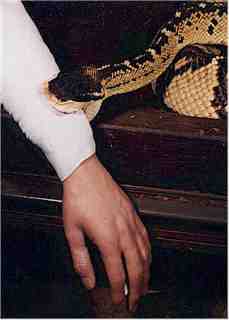 Bushmaster (venomous snake) - Strike provoked on heated dummy arm
---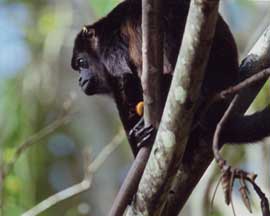 Howler Monkey (you should hear them complain about the rain!)
---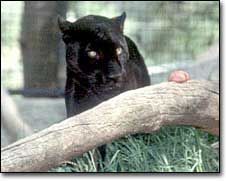 Black Jaguar
---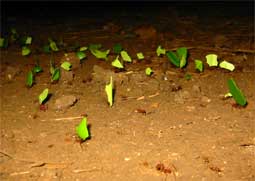 More Cutters (their trails are difficult to avoid in the dark!)
---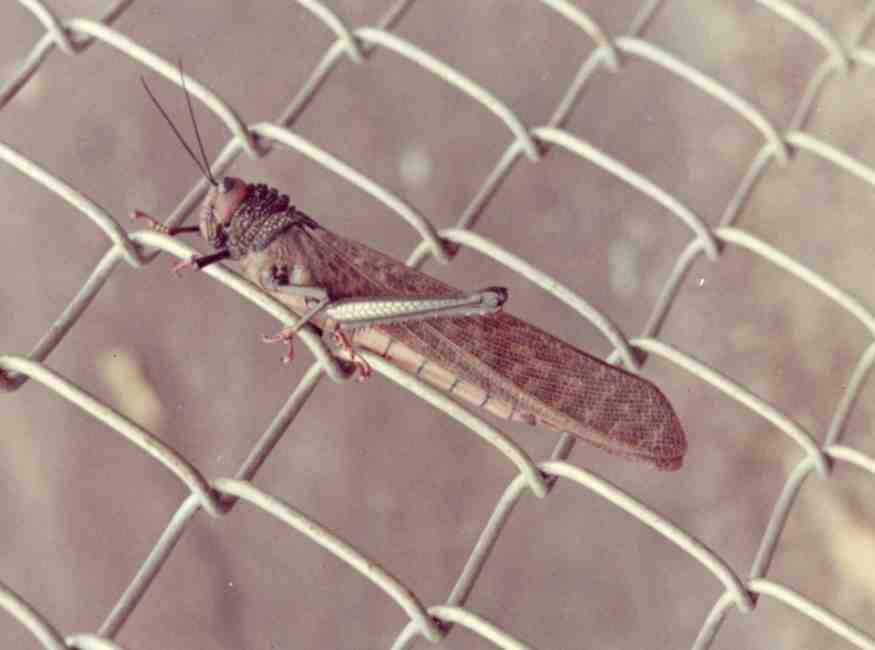 And let's not leave out my personal favorites, the giant grasshoppers.
These things range in size from 6 - 9 inches in length.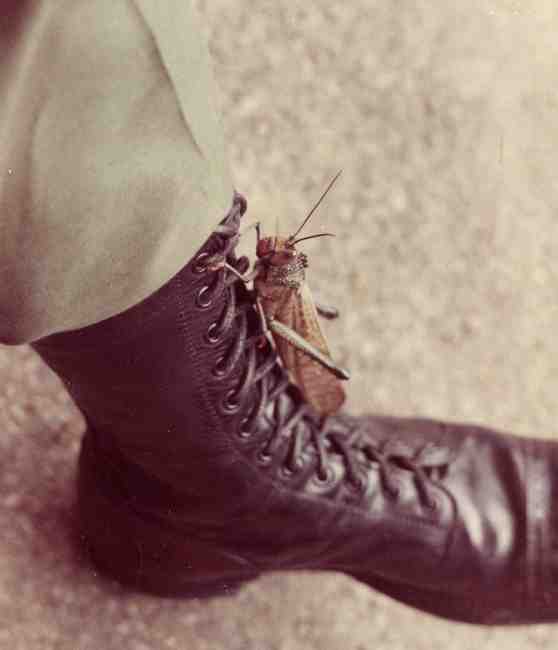 This small-ish one landed on my boot one day while I was on duty.
I always wondered if it was safe to turn your back on these things.
---